Unwind with Kung Fu Panda
11:57 AM
So my next paper is hampered until next week. Wahh, thank goodness, a little air's cooling me down a bit.

I LOVE KUNG FU PANDA! The movie was so AWESOME that we had it screened twice. We were all giggling before an adorable panda, Po. The script was really written well, not to mention the animation was AWESOME!!!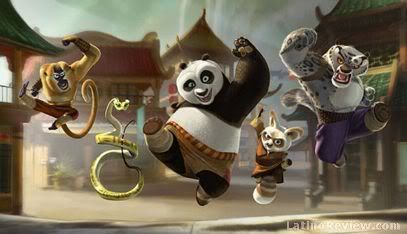 Indeed,
there's no charge for awesomeness and attractiveness,
because 50php didn't turn out to be a heartache after a twofold view and amusement of it. And again, Po the panda was cute and absolutely hilarious! Although the plot was as simple as blowing a candle.
We had a return demonstration the whole morning for all the procedures related to our rotation in the hospital. Got really exhausted. It was good in the afternoon though. We were dismissed right after a test. Ate outside then watched Kung Fu Panda with the guys in the class. I was really loosened from school stuffs with the movie.