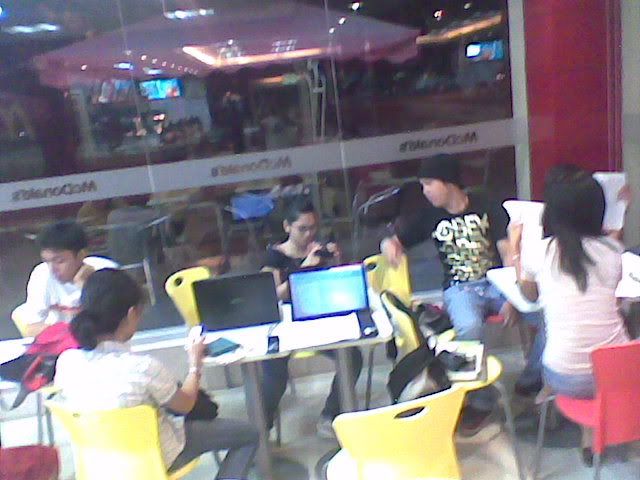 I'm currently studying at McDonald's right now with a few of my church mates who'll also have their exams tomorrow. It seemed like I just can't go through 2 pages of my notes unless I get my hands over the keyboard. I brought my laptop and their WiFi here just tempted me to drop by. And my laptop is 10 minutes away to shutdown.
I always enjoy group studies. During my dormitory days when curfew was still a glutch, I couldn't help myself but break the rules haha. The comfy bed was tempting, and the aircon was enticing - that's why I always moved out and fudged over our dorm manager - and never went home for curfews, haha. We usually studied at Jollibee back then. Then there came Caltex' Star Mart, where you never get hungry. Those days were fun --- and effective of course - regardless of the nonsense chatters, hehe.
Anyway, countdown's on and I'm running out of battery. Everyone's blabbering, and this doesn't seem like a group study at all, haha.