Say goodbye to case presentation ---- say hello to vacation!!! wow rhyming, wahahaha.
Anyway, I finished my case presentation nung Friday lang! OO! Just last Friday in English. The night before it was...bla bla..very
KAPOY!
I made a 6x-manila-paper-sized pathophysiology flow.......ALONE! And I'm so proud of it!!!! Kapagod kaya..so I should be happy that I did it, hahaha (so self-righteous haha)! I made it half day and I got all the leg pains after stretching myself to write a bunch of IDA facts on the manila papers (anyway why do they call it Manila papers? is it of Manila origin? Or just like the drama of French fries? -- ang corny)
We have to make our pathophysiology like that para makita ng buong class. And, para klaro talaga ang flow from here to there, bakit may ganun and ganyan and so on. Pathophysiology <---ang dahilan ng sakit, ang puno't dulo ng sakit, ang daloy ng sakit at kung bakit may sakit...bakit may Iron deficiency in our case...gets? So that we would know why such disease occurs ---where it leads - how to manage or prevent it.
Bongga to the max ang aming case presentation bwahahaha. Excellente and aming pathophysiology ---very comprehensive daw---according to our C.I. And our NCPs were less faulty ---so bongga! hahaha. Yosh, we were done that night and thank goodness -- I'm on vacation na right now! =D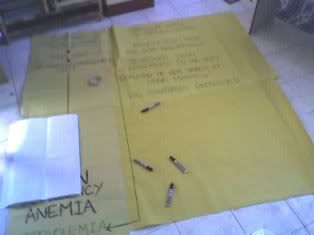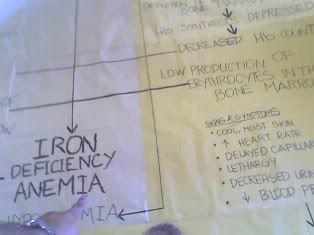 6 Manila papers na pinagdikit-dikit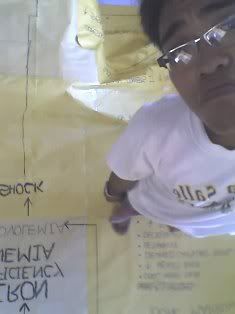 standing over it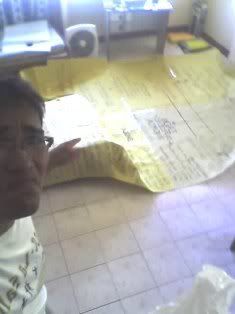 Natapos ko na rin sa wakas, kita mo, kita mo, kita mo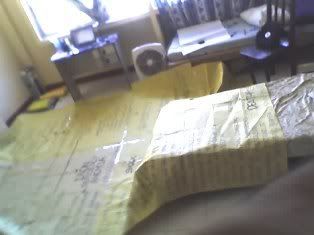 puno ng pawis ang dambuhalang papel na yan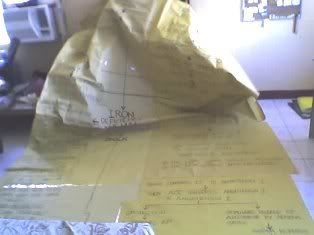 naalala ko tuloy kung gano kahirap gumawa niyan, huhuhuh, bwahaha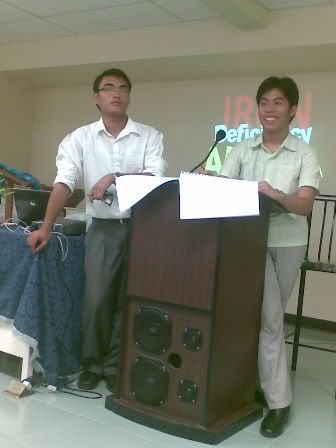 Maginoo look.