I want more of PRISON BREAK!
2:47 PM
Prison Break is getting more brilliant as it steps forward!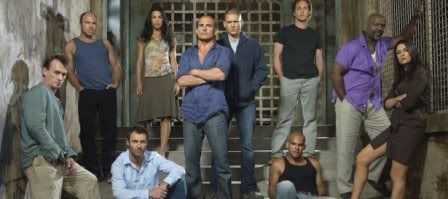 Unbelievable. Despite the tight sched, I made it til the end. Prison Break season 3 was awesome. Thanks to Philip. I got the pack with a high quality for free.
I finished Season 3 for just a day with a few intervals. I had to attend appointments, classes, meetings. But right after everything got done, I went home immediately to finish the whole season. Yeah, I missed so much of it since it was aired months ago and I just had it saved on my laptop-then finished it for a day. Once I viewed an episode of it, I just couldn't take a pause and hold the whole thing. It was full of action, twists, brilliance, and drama-taking a pause would meant wasting the previous views to me. It had to go on and on to the end of it. This season was intense and I can't think much to lay down the specs. There's a lot of stories to tell.
You should just have to watch it.
And I have to catch up with Season 4.