Bawang, barbel, yoyo, lobo, serena, kuba, at ngayon
bampira!
Anak ni Janice!!!!!! Is this how mediocre Filipino movies have become???? (Char, kahilas!)
Brace yourselves, for you are about to see
TAKIPSILIM!
BWAHAHAHAHA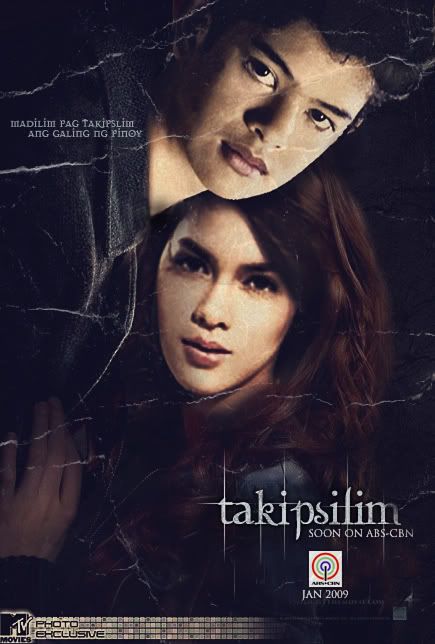 Voila. Sikat talaga ang pinoy = sa puso't diwa, pinoy na isinilang na gaya-gaya. Huhu pinoy pa naman ako! Bakit ganito!!! Such a cruel world, haha.