The BINALBAL FESTIVAL is a unique celebration of welcoming the new year for the townsfolk of Tudela. In this particular celebration, people wear masks and outfits that would represent their own definition of BALBAL. BALBAL from our dialect refers to a supernatural genus of strange-looking lifeforms: imps, witches, ogres, and the likes of them. With its origin, I'm not familiar. But judging from how they fancy the idea makes their Halloween a twofold celebration in a year. Should they just celebrate Christmas twice instead than something creepy and paranormal?

Anyhow, we drove 15 minutes to the town to watch the program --but no matter how bright the dwarfs with their outfits were, or how the rest boasted of their elegant props--the program disappointed me. The weird costumes urged me to take a few shots somehow with their blend of bright and eerie outfits. Some were irrelevant and stupid, while the rest showed a piece of hilarity that somehow made me stay for a couple of hours.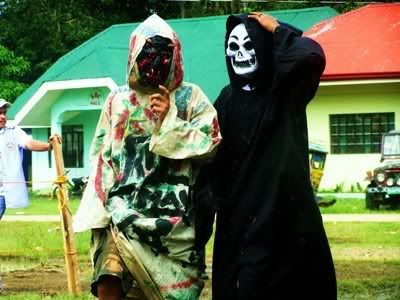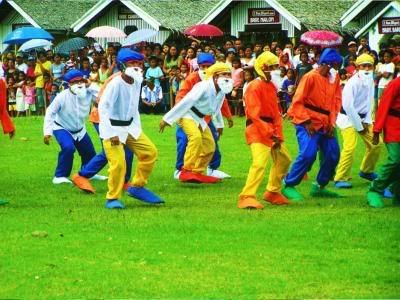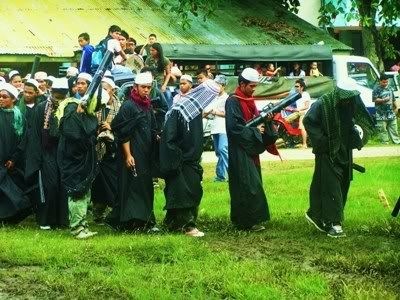 Yes. I also don't understand what makes Muslims "BALBAL".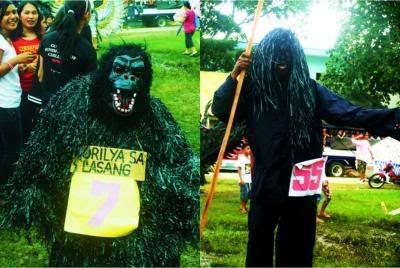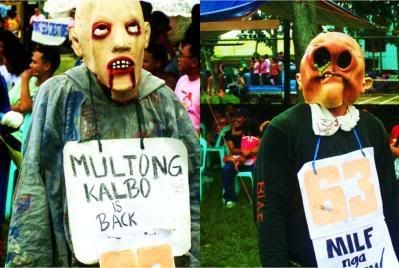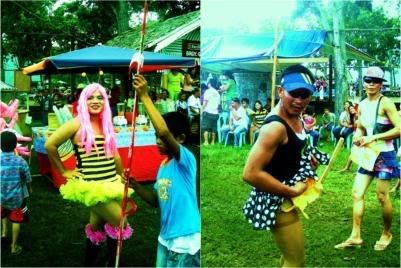 And I also don't get why these guys were wearing such outfits. But I'm sure the first one loved to be a honeybee for a day.