I was a Burmese for one night and promoted Buddhism during the same night. It was my first time setting my feet under the limelight of Luce Auditorium, being watched by hundreds of people, viewed by thousands, and laughed at by the total (bwahaha).

It was fun, fun, fun, fun. Time sure was goldest when we got to rush over to change our outfits. We didn't care who was behind us, in front of us, with us, with them, in them, whatsoever--babae, lalake, bakla, bahala na---we had to change fast--magkahubaran na kung magkahubaran! Haha.

The backstage was the noisiest area of the stage. Girl, boy, bakla, tomboy, bata, matanda, crew, stage manager, o stranger ---everybody was shouting. We panicked, tripped over wires, bla bla. We even got lost one time and went through the other side of the stage in front of the audience haha.

As we all agreed, we made a great show. We never missed a dull air facing the crowd. Everyone seemed to have blown off their throats to attempt the loudest cheer. The show ran for like 3.5 hours, and the audience, I think, was satisfied.


DRESSING ROOM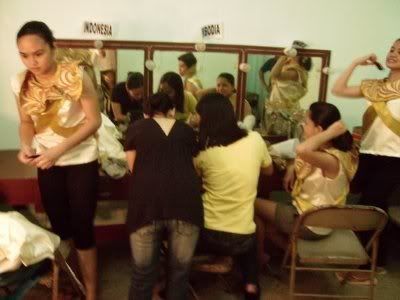 ENTOURAGE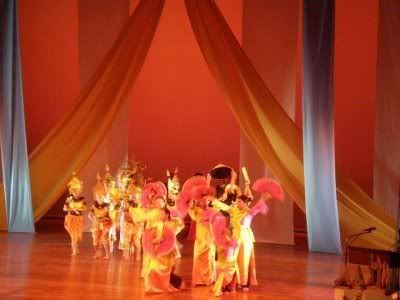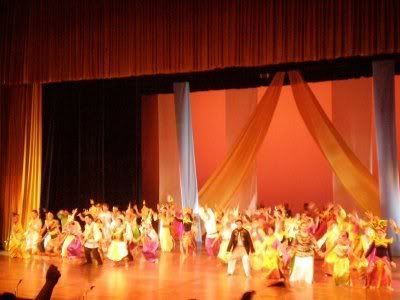 From the Land of Golden Pagodas: BURMA
BATIK EXPOSITION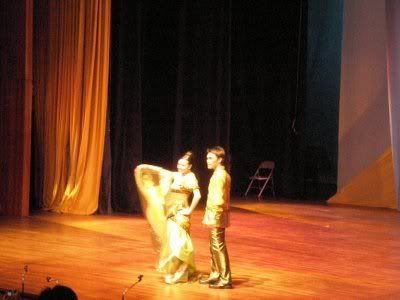 FILIPINIANA ATTIRE
PHILIPPINES
MALAYSIA
AFTERMATH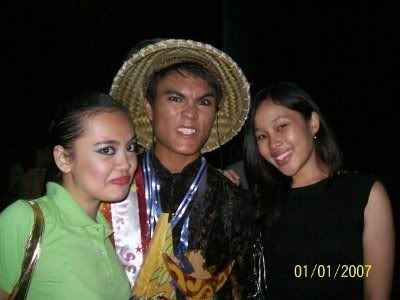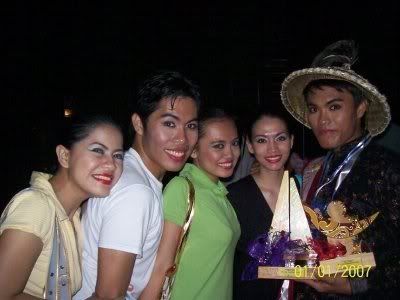 Huwag na pansinin ang date. bnas