The Clash behind the Titans
10:40 PM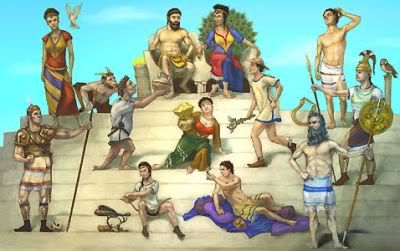 Through the years, ancient Greeks making up gods and goddesses as their pastime has made them the greatest storytellers in the world; and their stories, exceptionally clever in nature, have become the world's most fancied myths today.

I have always been interested following the incredibly extensive genealogy of the Greek gods that matching each of them to their respective sovereignty seems endless. Its entirety is unimaginably huge that way back in high school, only the most important records of the most significant gods were discussed to us (Perseus included). Since then, the Greek literature has been the masterwork I've admired very much.

That's why I watched Clash of the Titans on a Black Saturday. It's got one heck of cinematography, and the action scenes were much more worth the pay than the plot, which came out with a less Greeky bulk than I expected.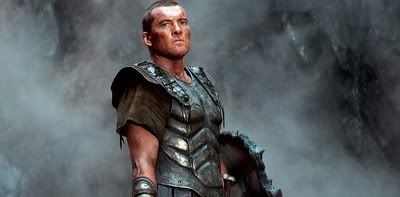 Having watched the original version (which was close to the literature), I was kind of confused watching the remake in a very fast pace. The movie seemed too brief and scanty of details, that for somebody who hasn't ever come across a bit of Greek mythology, it might only look like a huge ball of strangled wires with gigantic scorpion pincers attached to it.

It's actually the action that provoked me to watch the movie. Sure enough, it was fun and entertaining (especially the Medusa part, haha). The action and the excitement may be a big WOW, but one might end up asking himself what plot he paid for. Also, if literature is to be concerned, the movie really doesn't follow it nicely (a lot of interchanges with the characters and the movie's plot is different to the literature).

Sam Worthington now gives life to the demi-god Perseus. He's been doing a lot of action recently yet still shows the same impressiveness since Avatar and Terminator Salvation. The other leads did a great job with their roles too, not to mention Ralph Fiennes who seems to bring in Voldemort to the movie. And of course, the gorgeous Gemma Arterton, though a little bit awkward, is more of an angel than the ageless Io.

Though the plot is a little flawed and the lack of details seems to create confusion, the movie is actually enjoyable and entertaining to watch. It's got great visual effects that shouldn't be missed in 3D (though I did).

While watching it, I felt like I was watching Percy Jackson and the Lightning Thief.