The Last Few Days of April Part 1
11:58 PM
April 25, 2009
Happy Birthday Mai!

SUNDAY. I churched in the morning with a very great preaching by Ptr. Jun Escosar on "What Difference We Can Make" to our government and country (Psalms 33: 16-18). In the afternoon, Mel asked me to take care of the Kids Church. By the end of the service, we hurried over the preparation for Maimai's birthday surprise in the Kids' Church center. This has kind of become a culture to the youth (and feeling youth) in church to prepare surprises for birthday celebrants. I had mine last year, and dunno how the next surprises would go this year since we've been running out of ideas for it. We've always been fond of flabbergasted faces and repetitive, lousy, surprises, and it has unbelievably never fed us up until now. Haha. I guess it's fun. ^_^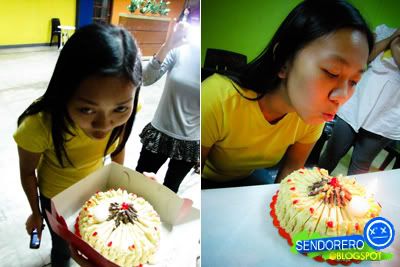 Our church's way of making someone special on his/her birthday is through honoring and praying for her. We also get the chance to speak about how the person has blessed us in many ways.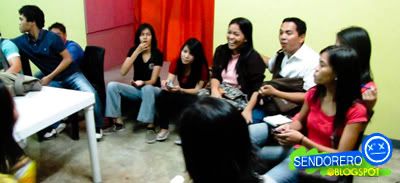 John & Adonis to Maimai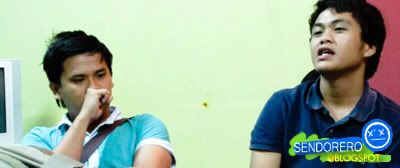 Ate Janet to Maimai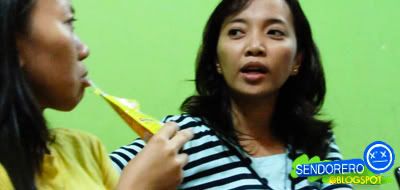 BFF to BFF (para kang pinipig na magaspang ang labas pero malambot ang loob)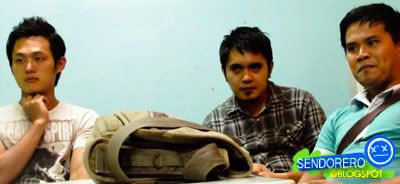 Caleb to Maimai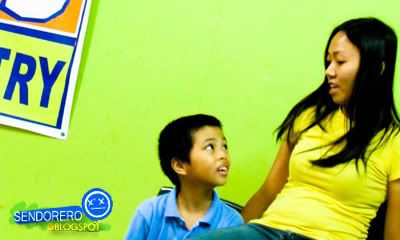 Then rolled the food.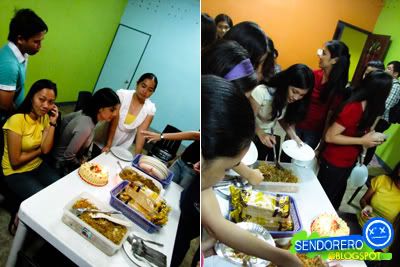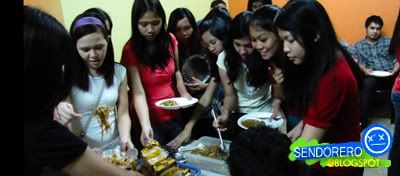 --------------------------------------------------------------------------------------------------------
April 28, 2009
Dinner at my place
On Tuesday, we thought about what to do while currently on budget-wise mode. We've been official "tambays" after the month-long intensive practicum in our respective areas. Since then, we've been filling in blank appointments with facebooking, strolling, sitting, sleeping, and getting fat. To break the cycle, we came up with the "LUTO-LUTO" idea (duh, like everyone would do it). I volunteered to have my room taken as the venue. Marc went for the cooking.
So by Wednesday afternoon, Marc and I went around downtown for the ingredients of his recipe. Other than an unused cooking pan, I've got nothing as household equipment, so we hauled some of Marc's kitchen stuffs to my place and cooked there.
Marc did all the cooking; I paid for the pizza and the drinks, while the guys chipped in for the rest.
Titus and Hun
also came along for dinner.
A glimpse of my room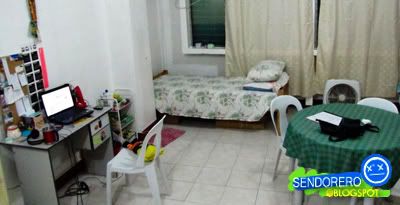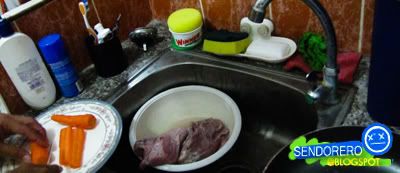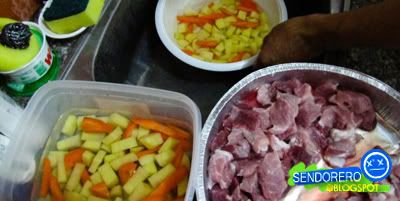 the BURNER fueled by denatured alcohol - unique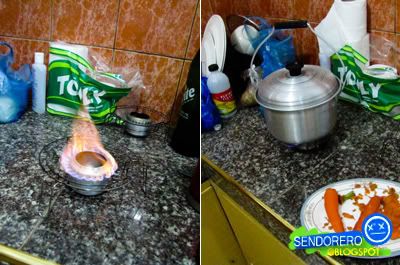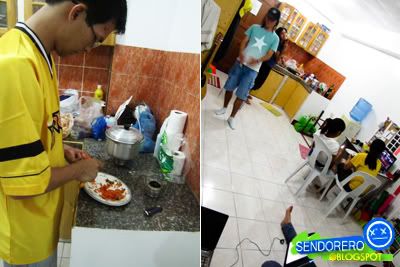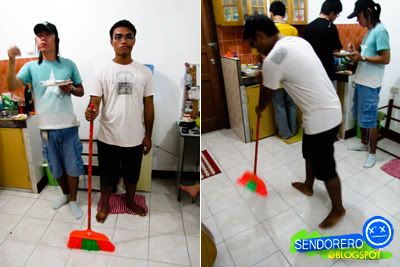 Chancing the free Internet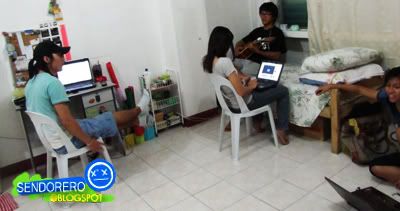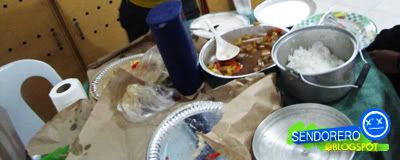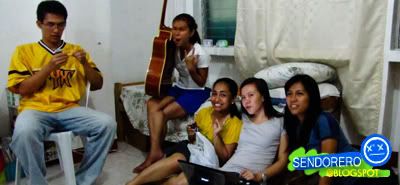 I was joking Hun about buying some ice cream. After a few minutes, Hun rushed outside to come back with a plastic of Drumsticks for all of us. Sweet. Thank You nice guy!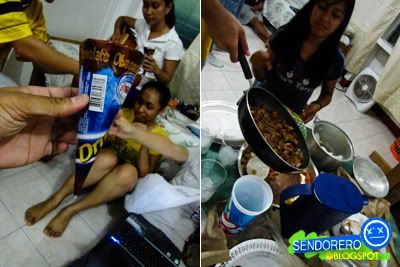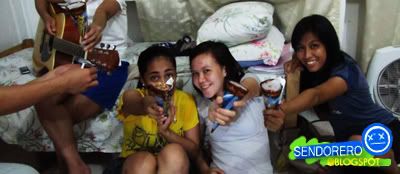 And the aftercare. I guess it's always good to have one obsessive-compulsive among the group. Thanks lady!