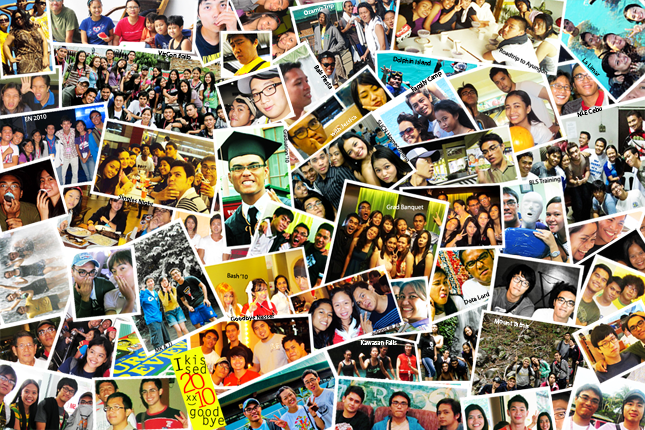 This picture paints a thousand words and a thousand unforgettable memories. Met new people, exchanged and changed lives. Whew! It was one GREAT 2010. And Now... t's time to move on... HAPPY NEW YEAR!!!! HAPPY NEW ME!!!! HAPPY NEW BLOG YEAR!!!! Wahaha
Late na ba? Eh ano ngayon... unique ako eh! Hahabaan ko pa nga sana drama ko pero 'wag na. Yan na yang picture na yan. Nyahaha! MWAH MWAH....
WELCOME BACK TO ME!!!