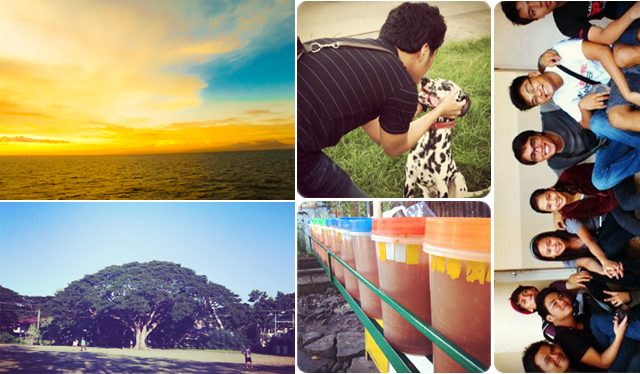 The 36-hour highlights
A week ago, I paid a visit to the place I've always considered my second home ever since I set foot on it. It was merely a 36-hour stay. The only reason I made a rush visit to Dumaguete was to surprise a friend on her birthday. I was confronted by a couple of dilemmas that would have canceled the trip. But since God was willing, I set sail for the first time this year.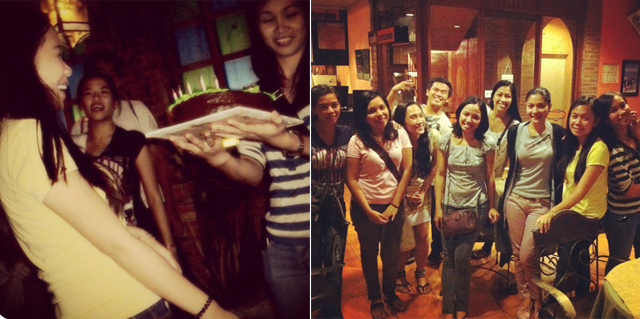 Happy birthday Nat! I came here for you and for you alone! Imagine the hours I voyaged to reach you! Char!
The Thing I Miss The Most.
My visit to Dumaguete was really quick. Real quick! Super quick! I wasn't able to go around much and meet more people. This made me think of the many things I missed to do, and those few things that I did with my mere rush visit.
Among the many things I miss about Dumaguete, I miss "my guys" the most. They're the guys I consider my barkada from church. When not alone, I was with them in almost everything I did living in Dumaguete. Ever since, hanging out with them has never been dull and pretentious. Every moment is always a fruitful exchange of laughter, stories, and prayers. They're a bunch of ordinary people whom I share the same awesome and extraordinary passion about Jesus Christ. I miss their company and everything else about them. I miss them so much because the likes of them are rare.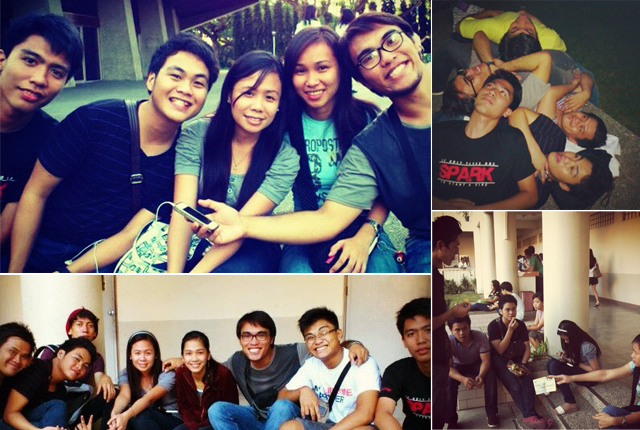 Real friends never lead us away from God. Instead, they provoke us to godliness. (Proverbs 17:17; Proverbs 18:24)
36 Hours.
My 36-hour stay in Dumaguete wouldn't have been complete if I hadn't gone to my alma mater. Of course, I had to tour the place like I've never been to the place before. It's nearly been 2 years since I last attended classes. It's nearly been 2 years since the last time I walked the school grounds (always noticed...juk) with some school stuff in hand. I miss college a lot that often times I wish I just studied again. I miss the "student feel" kahit pabayang estudyante ako 'nun. Pero 'di bale, matalino naman, kaya I wish I could go back in time for all those, haha.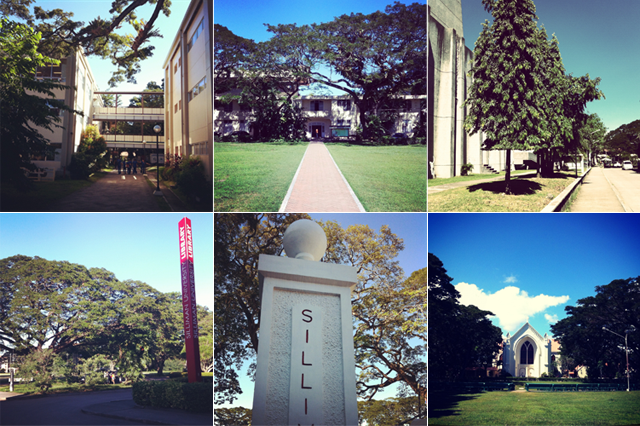 Reminiscing while walking around Silliman grounds and landmarks

Silliman Specials: Cheese Bread + Bossing's Tempura Levels 1 - 5