The First Twelve Days
5:14 AM
Before the previous year ended, I swore to myself for nth times to at least take a snapshot of each day of the year come what may...for keepsake. And I'm glad I haven't missed a day of snapshot yet.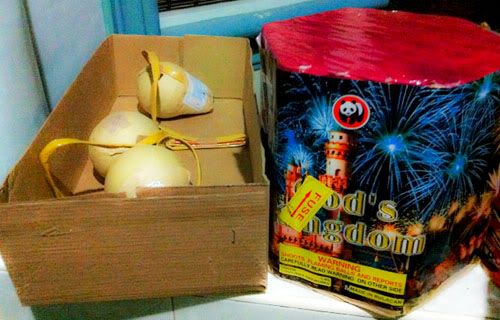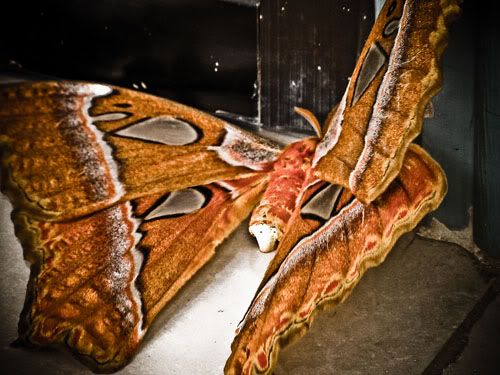 January 1. I wasn't able to document much of the fireworks activity because I was too busy messing with it, hihi. As the first sunrise of the year came by, we noticed this humongous brown butterfly lounging by the porch. It stayed there all day. Folklores tell of brown butterflies as a sign of luck in money. Kung totoo lang sana!!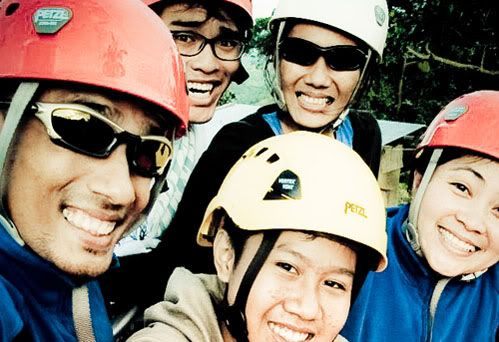 January 2 This day with the family was awesome. Even my 59-year old mom tried
the ziplines and hopped on the buggy through the crazy, rocky, muddy, slopes.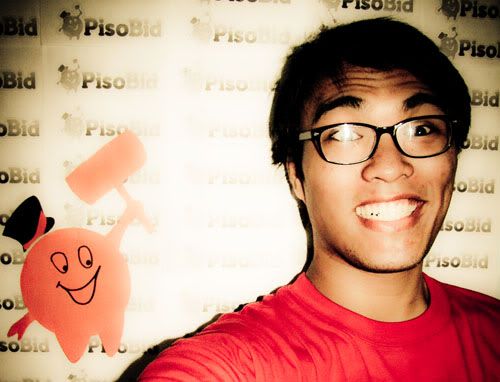 January 3. Pisobid.com was giving away Ipads through a photo contest. I got so lazy
I came up with an output on the deadline. It came out crappy and 99% wasted from
how I imagined it to be. Effort much! Operation Futile!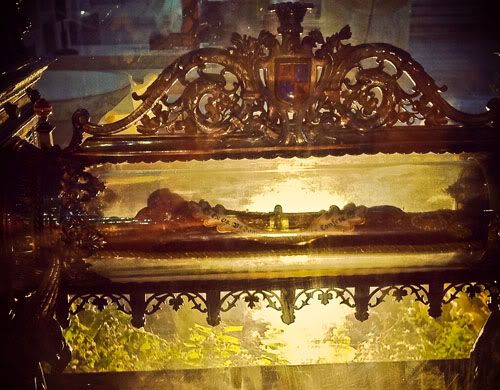 January 4. After 4 years of strict and rigid training and religiosity in high school (char),
and after 4 years of acknowledging myself as a proud alumnus, I finally got to meet my
alma mater's founder's ulnar. Tapos napakanta ako bigla ng, "Hail to the hail
to the Alma Mater, hail to de La Salle. We'll hold your banner high and
bright, a shield of green and wha-ayt."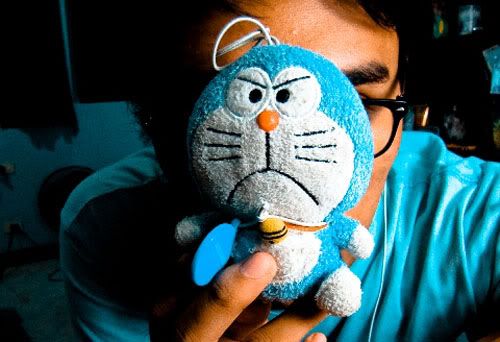 January 5. Introducing my roommate, Doraemon. I messed with him today.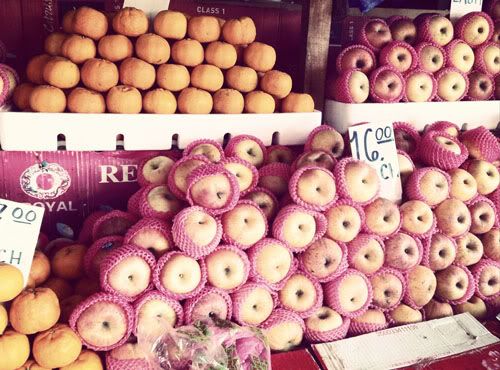 January 6. FRUITS! To start my diet for the year! Pero I don't think carry ko 'to.
I don't even think I'll last a month with just this garbage!!! Drama much,
parang 10 araw na nga ako nakaka-midnight snacks eh!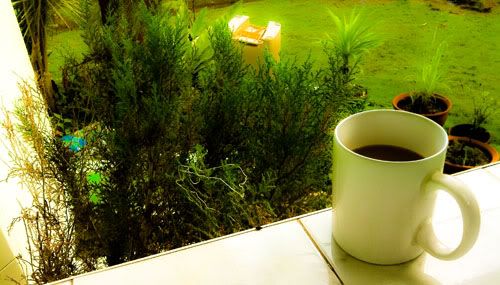 January 7. First "coffee cup in the morning" of the year. Whew. Waking up early
over a cup of coffee and good music is probably my best way to kick-start the day.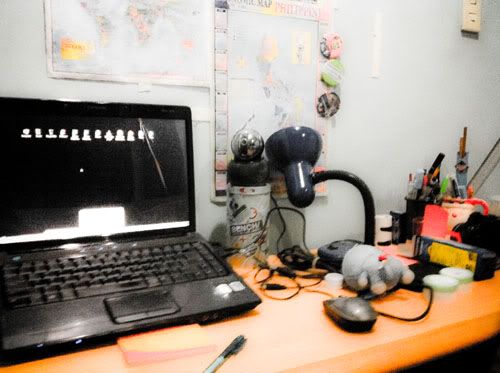 January 8. Notice my laptop. I got angry one day then gave it off to the LCD.
Sorry. Still functional though.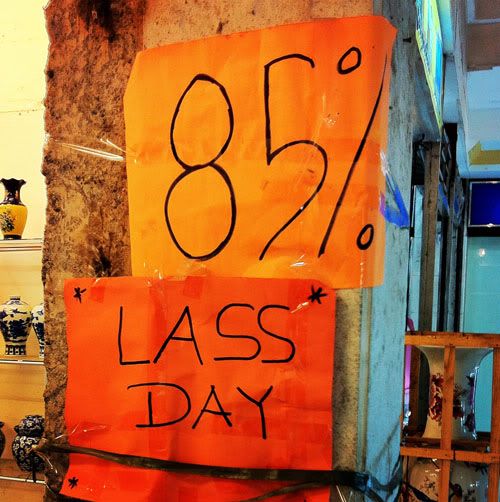 January 9. This one's still up until now. I really don't know how long "LASS" will LAST.




January 10. On this day, I got reminded by several things about Dumaguete This food seems
like the national food of the university town. It's in every kiosk, store, restaurant. Even Koreans
worship it. Awesome lang. I think we've got one of the best instant pancit
cantons in the world!! Wihihi. Lucky Us!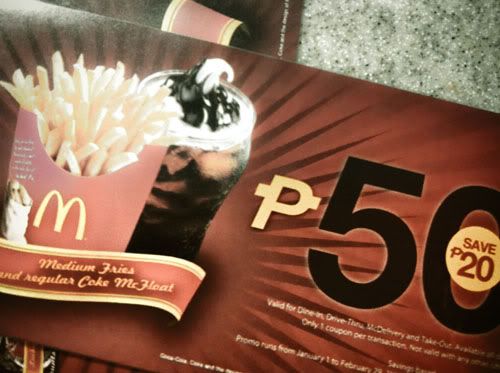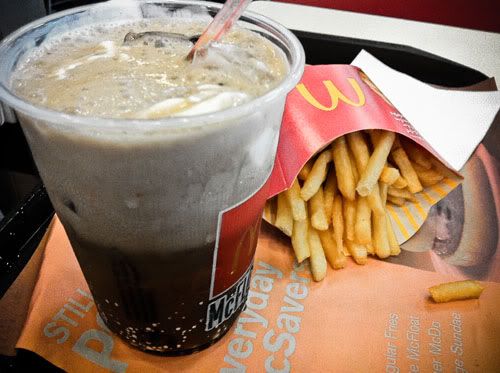 January 11. McDonald's way of saying Happy New Year to their customers: 1 medium fries
+ coke float for 50 pesos. Plus more combos. I saved 20 pesos with this one.
Sana na nga free na lang eh.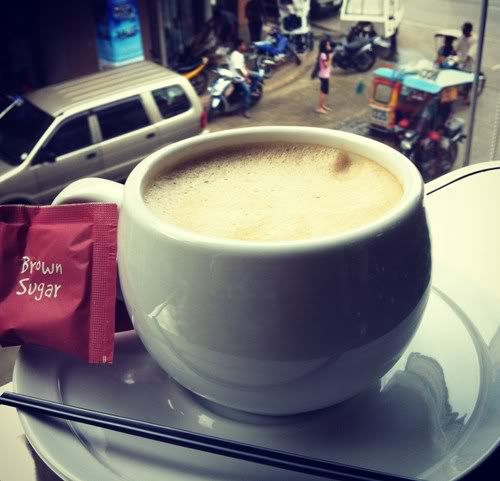 January 12. I had an hour of "Me Time" contemplating of how the year has been
so far and how the rest of the year will be. Scribbled on my journal and
looked over my goals for this year. To God be the glory.