Guns and Aircrafts
3:24 AM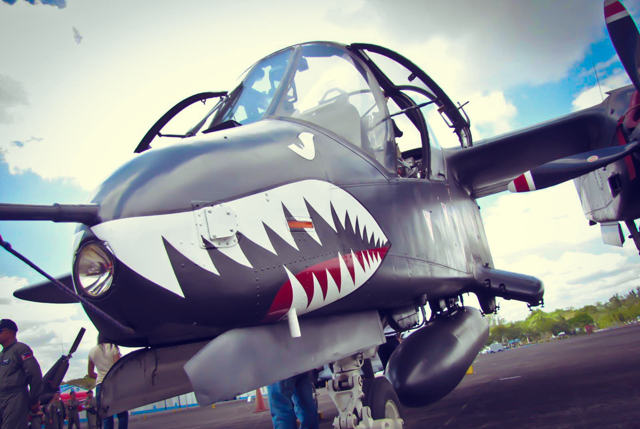 Despite what seemed to be just a shut-eye the night before, we managed to stay up for the
hot air balloon
set-up and release 'til the sun broke off full blast. An hour after, lahat ng nasa lupa were almost close to hellfire. Ang init lang! We ate, leaned on a table and dozed off for some minutes that seemed like hours then found out that there's more to balloons and skydivers about the event.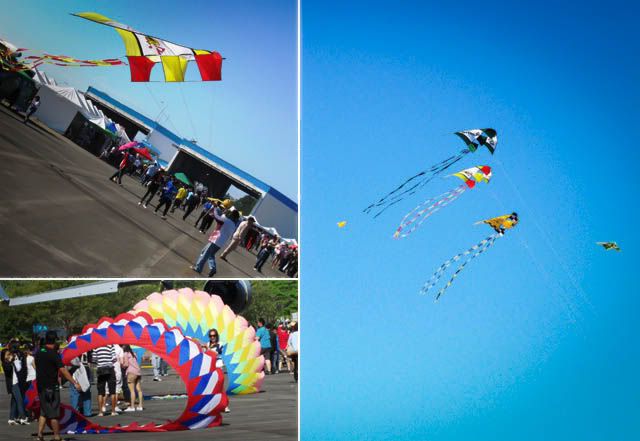 From kites to aircrafts and heavy-duty machine guns, everything associated with the Philippine Air Force was up and open for the public to look at, touch, and feel. After all, it's what really Clark Freeport Zone is all about. You can't go to war with hot air balloons :) pero it would be cute.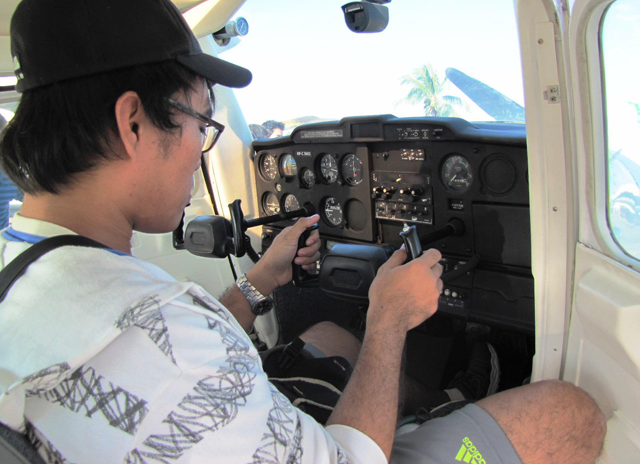 Seryoso lang. I'm flying a plane someday!


Oh yes. I was so fancying every moment inside the aircrafts. I've always wanted to pilot one; and I think I still stand a chance to finish an aviation course and fly a plane someday.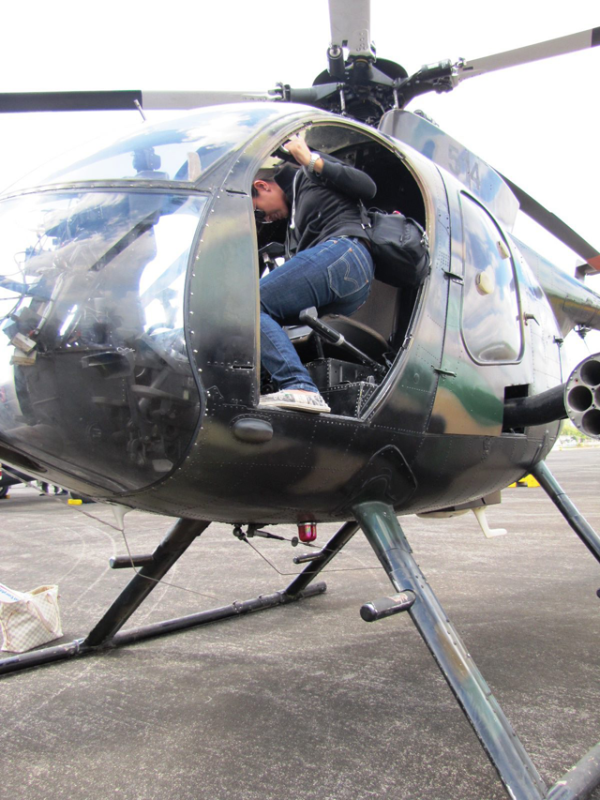 If I have the time to study aviation, probably wala na akong oras sa mundo to serve in the army (kasi wala na sa itinerary at isip ko yun). Hanggang sa ganito lang muna ako.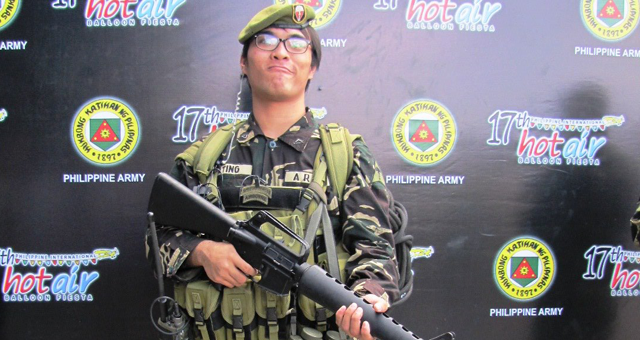 Hindi bagay in every angle.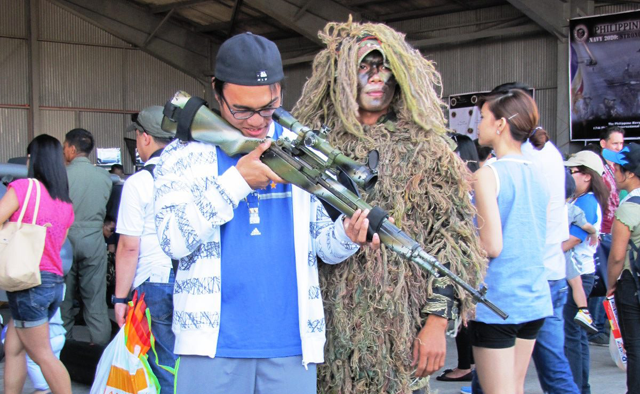 Curios. Kuya, pasilip ha?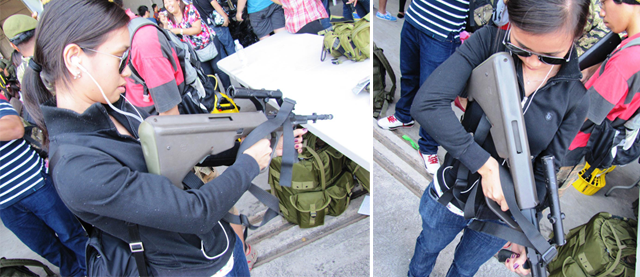 Badass Jenty!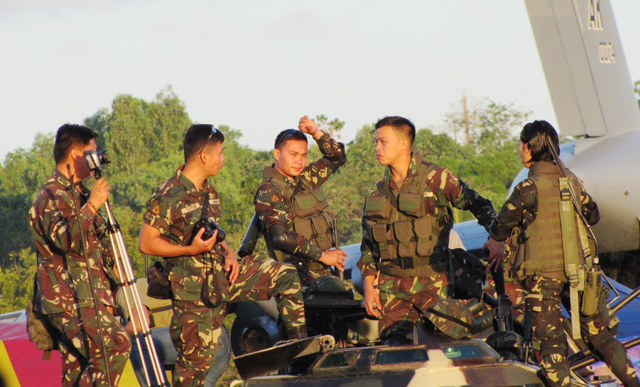 These guys look better in their suits and gears.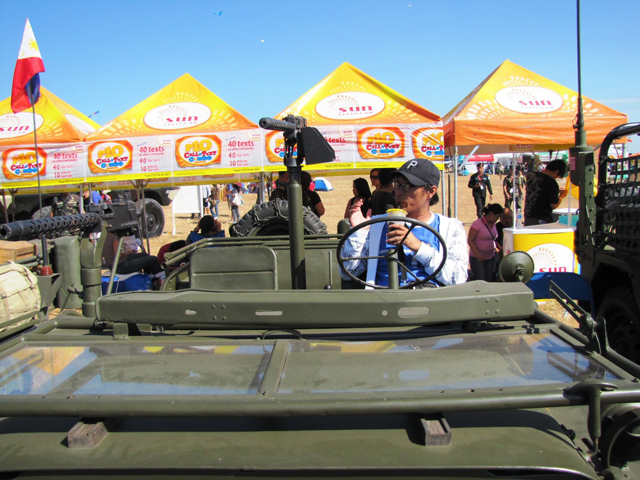 Balot na balot talaga ako to guard my already charcoaled skin from burning


There were tanks, army trucks, vintage bikes, and a Zagu kiosk to provide a chill. I prefer to be riding on one of those hot air balloons than on one of these army stuff.
Read previous posts.