Trekking Mt. Pinatubo
2:23 AM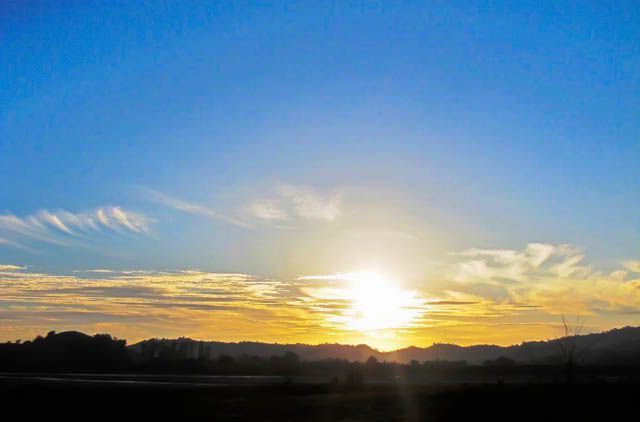 It was 4.00am. Jenty and I had to wake up early again. We needed to get into a couple of rides up to the registration area at Capas, Tarlac. After a bus and a tricycle ride, we reached Barangay Sta. Juliana. At 6.30am, we met our driver and our trek guide, registered, then hopped into a 4x4 and drove past the other trekkers on standby. Good thing we made a reservation for the day trek weeks ahead. The place was swarmed by both foreigners and locals alike: everyone thrilled to see the volcano that almost swallowed up Philippines a decade back. We were headed to Mt. Pinatubo.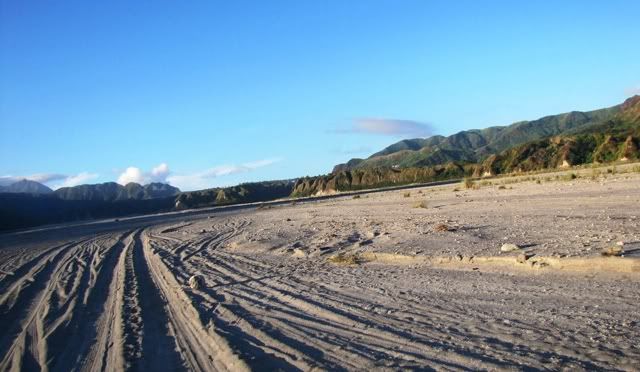 The 4x4 drive wasn't bland at all. There was already beauty along the way as the sunrise painted colors to some beautifully shaped slopes that coalesced with the sky.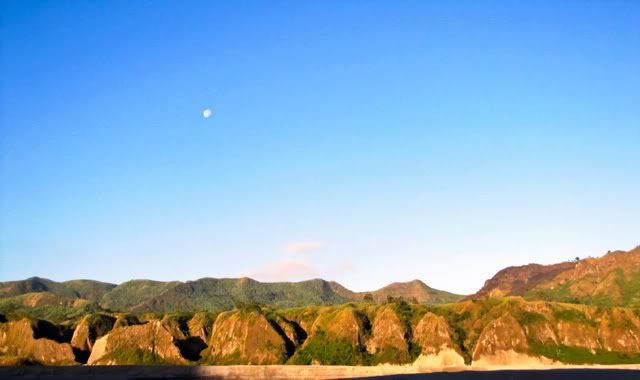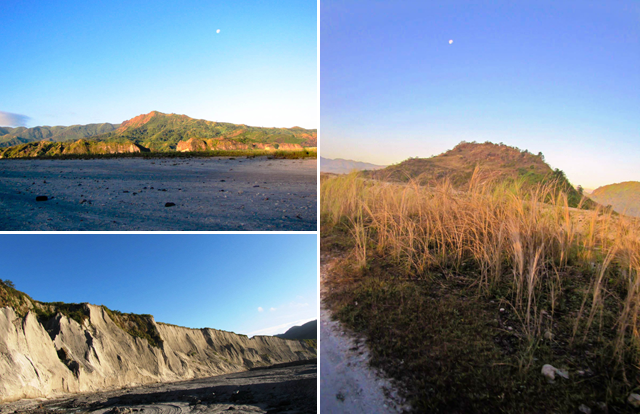 We were at the trek point 30 minutes later only to find out a couple of 4x4s parked there before us. Isang krusada.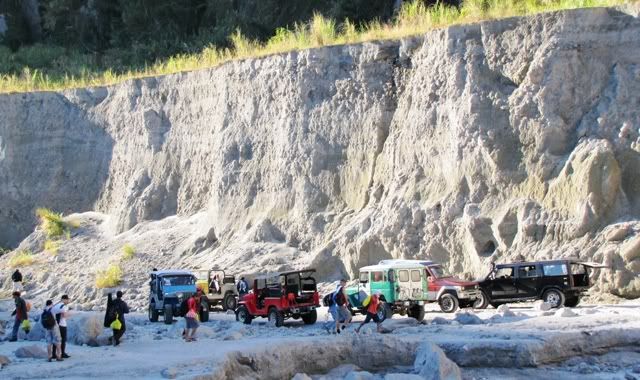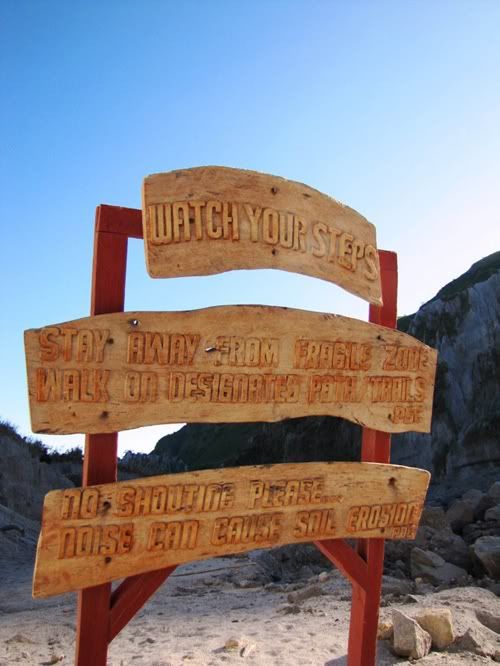 Soil erosion by shouting? Is this evidence-based?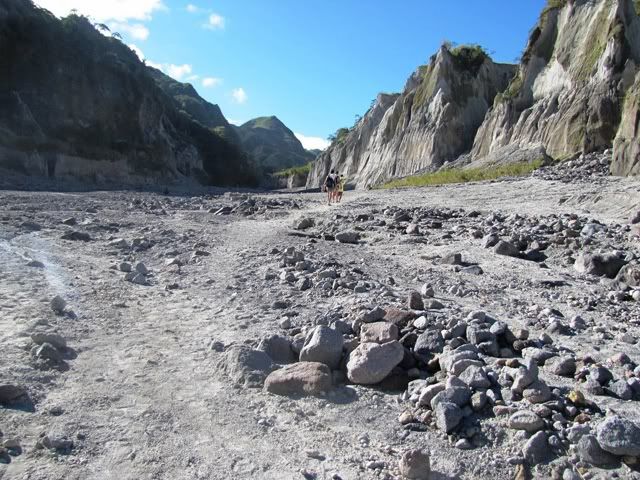 Amid the rough terrain, I couldn't help but adore the stony, powdery pathway, the lush green mounds alongside the track, the river and its rock-laden banks that make up the sierra escarpments of the trail. What tragedy it was back then is simply a natural beauty many tourists traverse now.
This one reminds me of a scene from LOTR. So when you reach this point, pretend like you're walking with Froodo and his gang. Middle-earth effect. Make-believe: THE NERD!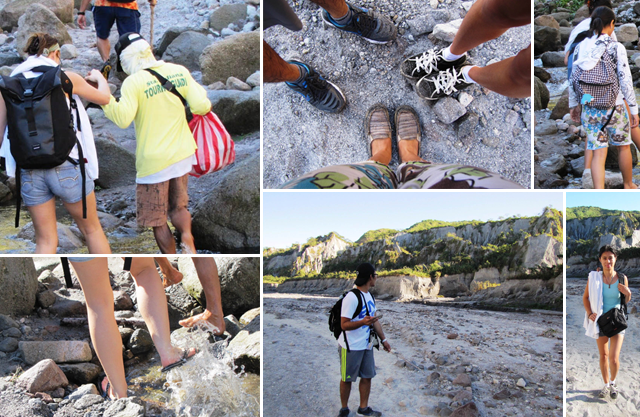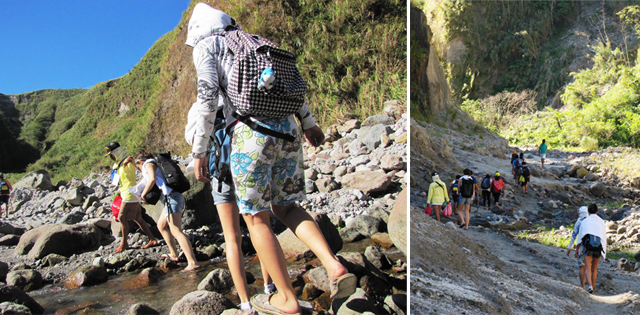 The 2 hour trek to the crater lake was effortless. Nigh taxing if you are on proper footwear, enough water, and a stuff toy to keep you sane, LOL. The last one's for me. I went to Pinatubo with Doraemon!!!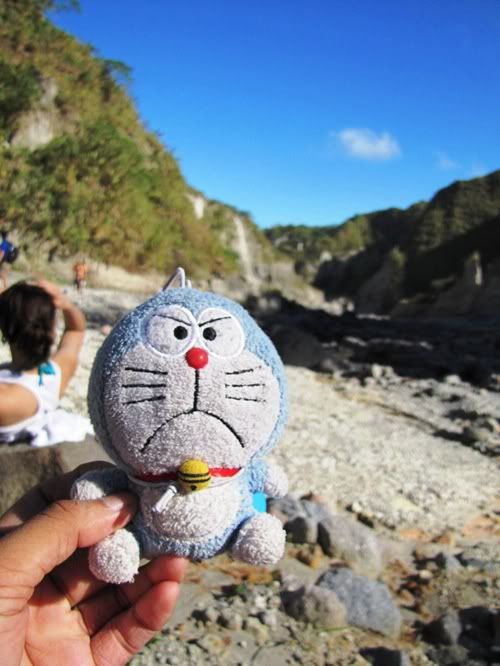 Everything is in Doraemon's pocket. We were never in lack then. Best travel buddy ever!
Arriving at the foot of Mt. Pinatubo marks the final leg of the trek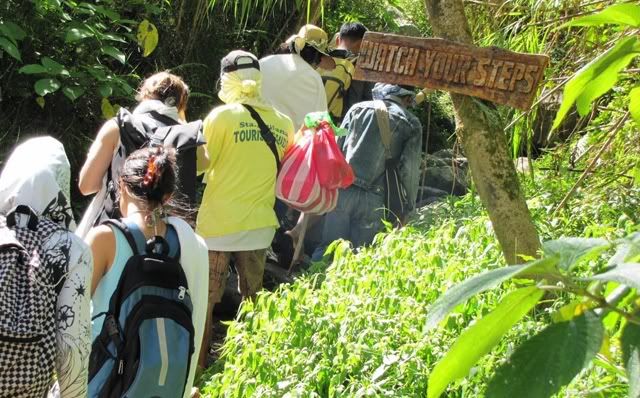 Keep watch. Someone almost broke an ankle here; she went home via stretcher.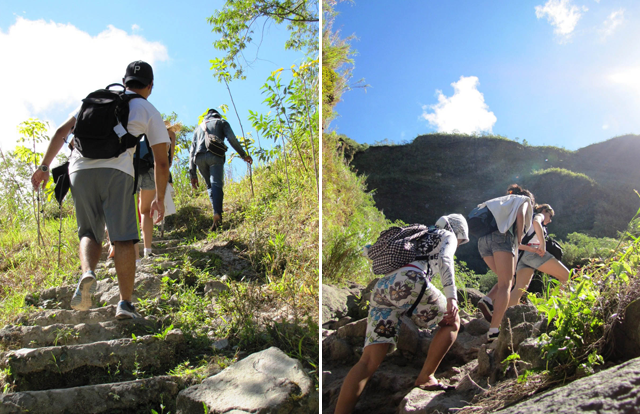 Then after 25 minutes. Lo and behold. Probably one of the best I've seen in the Philippines.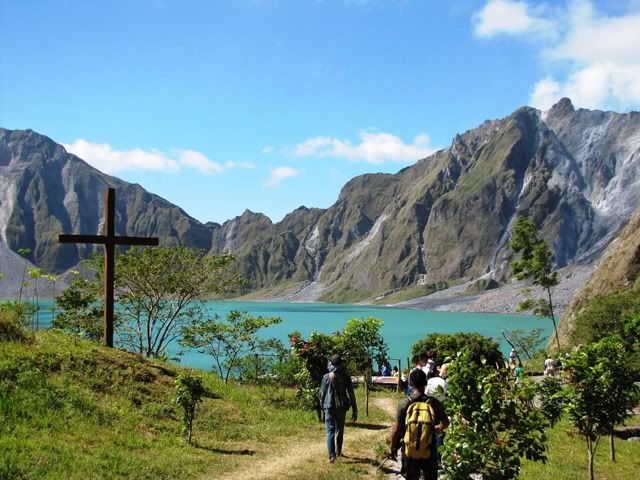 I couldn't help but adore God for such wonder. The sight of the Pinatubo Crater Lake is simply majestic. I had to give off a deep sigh of amazement.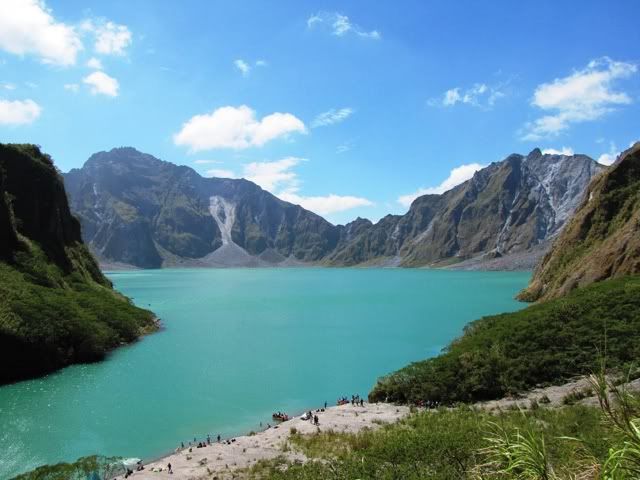 We couldn't just sit and watch the lake all afternoon. So after a quick lunch, we rushed to a hundred something steps down to the lake. Later, we found ourselves dipped in the water swimming a few meters off the powdery terrain.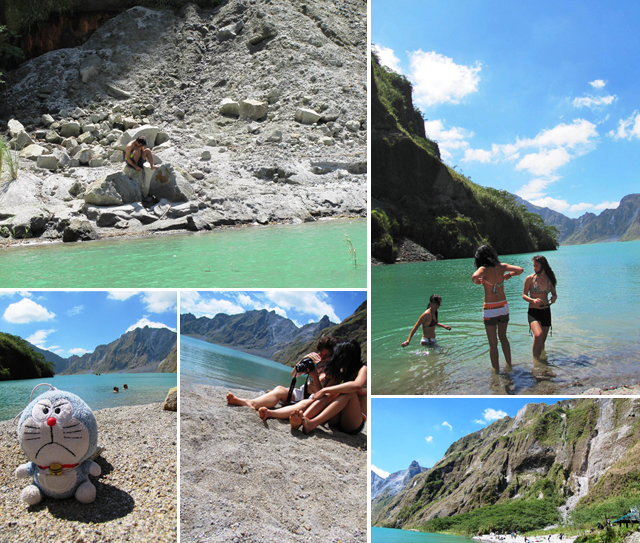 Let's do the plunge!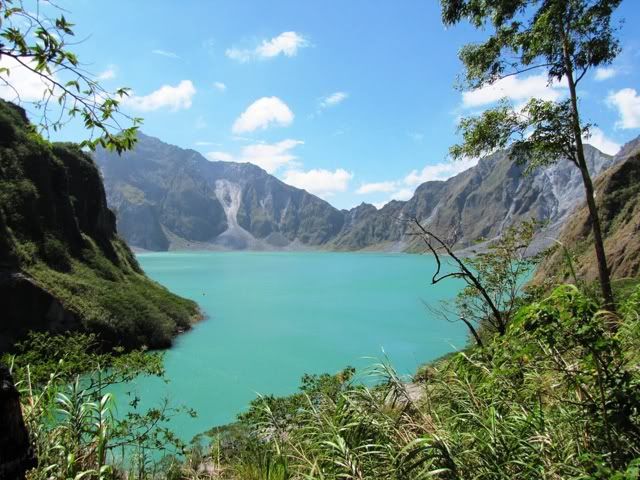 And one last look before we left.
For Mt. Pinatubo Day Trek, contact Wendell (09196084313). 1375PHP with free lunch.

And thanks to Chyng for her post about Mt. Pinatubo.